THE I/O Bootcamp
Are you ready to level up this Summer?
4 week action bootcamp for great results
Join our Bootcamp!
Reshape your body with a group fitness programme conducted in our club by our personal trainers and achieve amazing results. Our transform programme is designed to help you develop strength and fitness through a variety of exercises, both in group classes and PT sessions.
Start the challenge with THE I/O!
4 weeks 
5 classes a week 
The bootcamp is organised over 4 weeks with daily sessions during weekdays, three group classes and two PT sessions. Together with a small group of about 10, you will have the time of your life, working on your strength and fitness while releasing endorphins.
The sessions progress in difficulty week on week as your strength and fitness levels increase. With the guidance of your group coach and your determination, this bootcamp guarantees great results.
Personalized diet plan
THE I/O Bootcamp pushes you to your limits on the gym floor, but getting jaw droppings results starts from inside/out takes more than that. Without the right Input, you will not get the right Output. Which is why nutrition plays such an important role in our Bootcamp.
When joining THE I/O Bootcamp you commit to follow a personally tailored nutrition plan designed by our in-house nutritionist.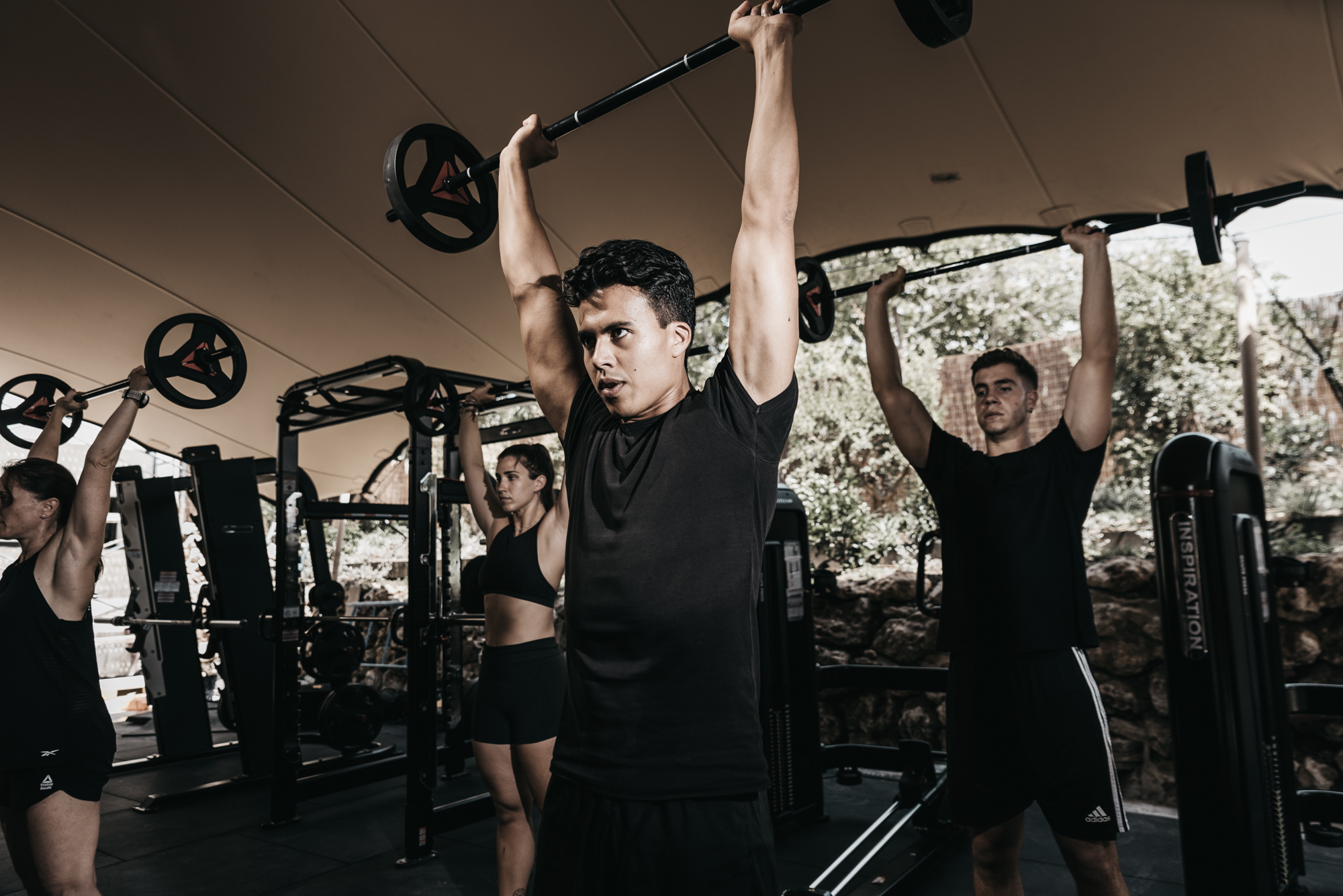 The bootcamp will offer 20 workouts in total, with great variation and lots of challenging but fun exercises. The group coach will tailor each session to match every bootcamp fighter. Be prepared to have fun while you sweat and fight for your objective, to get those results before summer!
What's Included?
3 group classes / week (mix of HIIT and cardio)
2 group PT sessions / week (abt 5 in a group)
2 body composition scans
Kick-off with nutrition session
Personalized diet plan
Gym access during bootcamp period
Bootcamp goodie bag
What will you need?
Just show up in a sports outfit that you feel comfortable in! We will provide you with workout towels, fresh fruit daily and water at all times. All the necessary equipment will be provided by us for you to use at the club.
What does it cost?
For THE I/O members €295
For non-members €395